The best Xbox Cloud Gaming games – or best xCloud games – are those that you can stream straight to your Android, iOS, or PC device. This might be the biggest month yet for Xbox Cloud Gaming, or xCloud as some still call it. The service is newly available on PC and iOS devices. It's no longer just Android players who get all the fun. For now, a limited beta is allowing new players on those platforms little by little, so if you're not in yet, hopefully you'll get your invite soon. Xbox Game Pass Ultimate members are eligible, and you're probably a member if you're reading this.
25. Outriders
Outriders is the first major release outside of the Xbox first-party family to hit Game Pass at launch. That's surely a hint of things to come, with more like MLB The Show 21 and Knockout City already following suit, but Game Pass kicked things off with a bang. Outriders is a fun and fast shooter best played in co-op. Bring some friends and hop into this new horizon on Game Pass and Xbox Cloud Gaming.
24. Wolfenstein: Youngblood
We've written before about how co-op games that aren't usually splitscreen can be made so with the awesomeness of xCloud, and one great example is Wolfenstein Youngblood. This 80s-inspired sequel to the BJ Blazkowicz series pits his two running-and-gunning daughters against synth-wavy villains that never really stood a chance. It's stylish, exciting, and best of all, it's one of our favorite "incidentally couch co-op" games thanks to xCloud.
23. Destiny 2
If you're looking for a game you can play forever on xCloud, you've found one such example right here. Destiny 2 is newer to the xCloud library than many on this list, and as one of the generation's biggest time-sinks, something tells us you'll appreciate the increased accessibility of Bungie's loot shooter. Jumping into Destiny 2 (opens in new tab) on xCloud may seem like a less than ideal way to play, but give it a try and you may be surprised. With a good connection, all of these games run just as well as they do on console, and that means Destiny fans can now turn their beloved game into a mobile experience. The future is so cool, huh?
22. Outer Wilds
Not to be confused with Obsidian's RPG The Outer Worlds, Outer Wilds is an indie about an alien exploring a solar system while stuck in a timeloop. One part trippy sci-fi, one part poignant (but totally made up) history book, Outer Wilds is a game unlike any other, even in a time when timeloop games are totally in right now. Give it an hour so you can get used to its weirdness, and we bet you'll stick around to see its weird and wonderful ending.
21. MLB The Show 21
Baseball on Xbox has been pretty lacking for years. There have been some good MLB substitutes, like Super Mega Baseball, but anyone who wanted to licensed product didn't have anything good to play. Now, now only is MLB The Show, gaming's best baseball sim, on Xbox, it's also playable on Xbox Cloud, meaning you take it with you on mobile and PC devices. It's the best-case scenario come true for Game Pass players.
20. Warhammer: Vermintide 2
If you're still impatiently waiting for Left 4 Dead 3 (opens in new tab), get in line behind me. But also like I did, realize that there are many great alternatives to that unlikely sequel. One of the best is Warhammer Vermintide 2. Don't let the IP scare you off. I know nothing of Warhammer and still enjoy my time with Vermintide 2 every time I load up my axe, bow, sword, and other weapons in this fantasy-infused take on four-player co-op versus the hordes.
19. Wasteland 3
Though Wasteland 3 is multi-platform due to distribution deals in place before the studio was bought by Microsoft, inXile's first major release since joining the Xbox Game Studios family should bring a smile to anyone invested in the future of Game Pass. This tactical RPG delivers difficult choices and intelligent combat scenarios in equal measure for upwards of 80 hours. I've personally found it's become my favorite mobile game of the year, as odd as that sounds, but thanks to Xbox Cloud Gaming, it need not seem so strange. It's a great game and works really well on the small screen.
18. DayZ
One of the progenitors of hardcore survival games, DayZ has survived thanks to its community of passionate fans that spend not hours but days, weeks, and even months in their persistent servers fighting to survive harsh elements, roaming zombies, and winner-take-all players. Those persistent servers make a great case for DayZ on xCloud, as it's the kind of game you can jump into for as long as you want, leave, and return later to everything being as you left it – well, at least for your character. The world goes on without you and when you do jump back in, prepare for more of the unforgiving landscape of DayZ.
17. Fallout 76
You probably heard how messy this game was at launch. Even for a Fallout game, it was quite a clean-up job, but that's exactly what Besthesda has given it; it's been a total makeover. Today Fallout 76 is one of those forever-games that can be binged for hours or played in short bursts, with friends or totally solo, on-mission or off the beaten path. These qualities make it an exceptional game to play on the go.
16. Minecraft Dungeons
Like Gears Tactics, Minecraft Dungeons is an interesting blend of a world-famous IP with a genre outside its comfort zone. And like Gears Tactics, Minecraft Dungeons totally works. Think of it as Diablo Junior. The loot-chasing, isometric third-person combat, and co-op shenanigans are all in place, but it's applied to the Minecraft world, inviting both experienced and new players alike. With a lengthy campaign, plenty of secrets to find and even touch controls on Android, it's one of the best no-brainer games to play on Android.
15. Tell Me Why
Dontnod has delivered standout titles for years. Whether it was early favorites like Remember Me or the more recent episodic successes of Life Is Strange, the French team has surged in acclaim over the past decade, but none of its games have been more important socially than Tell Me Why. Focusing on a pair of twins, one of whom is transgender, the game explores the dynamics of such a person while also touching on darker subject matter like family conflict and a repressed past. It will grip anyone who tries its three-episode arc, but it's especially noteworthy that it's been lauded by the trans community for a brilliant depiction of its protagonist.
14. Dead By Daylight
Asymmetrical horror games have become one of the coolest new trends in games, so playing Dead By Daylight on xCloud is like a trend within a trend. Trendception. This 4v1 experience pits survivors against one terrifying monster and it's a perfect fit if your friend group is looking for a party game. Load up xCloud on a few phones or TVs in a shared space and watch as your horror game becomes an oscillating machine of scares and laughs. Basically it's like the Wii U's Mario Chase, but much bloodier.
13. Spiritfarer
One of the newer entries on this list, Spiritfarer combines gorgeous hand-drawn art, some light farm sim touches, and a bittersweet death-positive vibe to deliver one of 2020's most memorable indies. As the titular Spiritfarer, it's your job to guide parted souls to the afterlife, and in doing so you'll get to expand your boat to accommodate more passengers, learn their stories, and help them find peace. It's as lovely to play as it is to look at and thus should not be missed.
12. The Outer Worlds
The phrase "from the team behind Fallout: New Vegas and South Park: The Stick of Truth…" should be all it takes to convince you The Outer Worlds is worth playing. One of 2019's most beloved games is now playable on your Android device, revealing that even in a crappy year, we can still occasionally have nice things. The Outer Worlds delivers all the questing and companion goodness of a Fallout, but set in a new, comically cynical dystopia that's worth scouring for every last quest.
11. Elder Scrolls 5: Skyrim
The Nintendo Switch may have beaten xCloud to the finish line of "Skyrim but portable," but for those who prefer Xbox or don't have a Switch, Skyrim via xCloud is a dream come true. Some of the best mobile games are those we can pick up and play for a few minutes or several hours and still feel like it was worth it either way, and few games embody this more than a Bethesda RPG, especially with its user-friendly save system. Even if you only have five minutes, it's enough time to find a giant to dragon-shout off the side of a mountain.
10. PlayerUnknown's Battlegrounds
Though the battle royale craze arguably began in even earlier mods of PC games, the real genre explosion occurred only once PUBG took the world by storm back in 2017. Today, it's been usurped by the likes of Fortnite, Call of Duty Warzone (opens in new tab), and Apex Legends, but for genre purists (like me!), you still can't beat the original PUBG (opens in new tab), jank and all. Nothing else quite packs the realism and the thrill of battle royale all in one package, keeping it unique in an increasingly crowded field.
9. State of Decay 2
If you want a zombie game that accounts for virtually every aspect of zombie survival, from resource scavenging to base building to neighbor relations – and yeah, a bit of zed-bashing, State of Decay 2 is the only game that so deeply scratches all itches. It's a bit janky, sure, but hundreds of hours later, I don't seem to mind. No game lets you more accurately act out your Walking Dead fanfic than State of Decay 2 and it's a game that is surprisingly welcoming to short or long sessions, making it a no-brainer for the xCloud crowd.
8. Control
Like Skyrim listed earlier, "Control but portable" is an irresistible offering for which Switch already broke the seal, but for the Game Pass subscribers and Xbox diehards, it's impressive to see how great Remedy's shooter runs on xCloud. The New Weird adventures of Jesse Faden made a huge mark here at GamesRadar when it launched in 2019 and beyond, and two great story expansions kept us guessing for a long while after that. If you've still not seen all it has to offer, its availability on xCloud leaves you out of excuses to check out one of the best games in recent years.
7. Halo: The Master Chief Collection
You can't have an Xbox without at least a few Halo titles, but how about almost all of them? The Master Chief Collection encompasses every numbered Halo through Halo 4, plus Reach and ODST, into one glorious package. Whether you're a series veteran looking to dive back into the classics or a newcomer to the franchise, The MCC will give anyone an encyclopedic knowledge of Bungie and 343's flagship Xbox series.
6. Prey
Prey is one of those games where you either rave about it non-stop to the point of annoying those around you… or you haven't played it yet. Okay, fine, it has its detractors, but anyone a fan of things like BioShock or other immersive sims where the player has great agency in how they solve problems needs to make time for Prey. Too few did that in 2017 at launch, but it's not too late to make amends.
5. A Plague Tale: Innocence
A Plague Tale: Innocence (opens in new tab) picked up some deserved awards hype last year, but it still seems to have slipped through the cracks for too many. A stealth-action game driven by story and taking place amid a grotesque rodent plague swallows France, I jokingly call it The Rats of Us instead, because its gameplay mechanics clearly borrow so much from Naughty Dog's classic. But A Plague Tale stands on its own too, as one of the best story-driven games of 2019. Play it before the inevitable sequel is announced.
4. Hitman
2016's Hitman was something of a reboot for the franchise, and what a great experiment that was. Though the episodic delivery didn't win everyone over at the time, it doesn't matter today, four years later, when the entire game plus all DLC is on xCloud. Hitman is, at its heart, a puzzle game. It just happens to have a darkly humorous heart and about 500 ways to assassinate the world's worst villains. If you missed the series, Hitman 2016 is a great jumping-on point, and if you've already played it before, then you know how great it is.
3. Sea of Thieves
Rare's pirate adventure sim wowed few at launch, but in the two years since, this live-service game has grown to become one of Xbox's most beloved brands, not to mention its best-selling new IP of the generation. A barren sea early on has given way to monstrous sharks, volcanic islands, PvE skeleton ship battles, and a fully fledged story mode that regularly receives new chapters. More comes to the shores of Rare's game every month too, so there's always reason to set sail again and again.
2. Hellblade: Senua's Sacrifice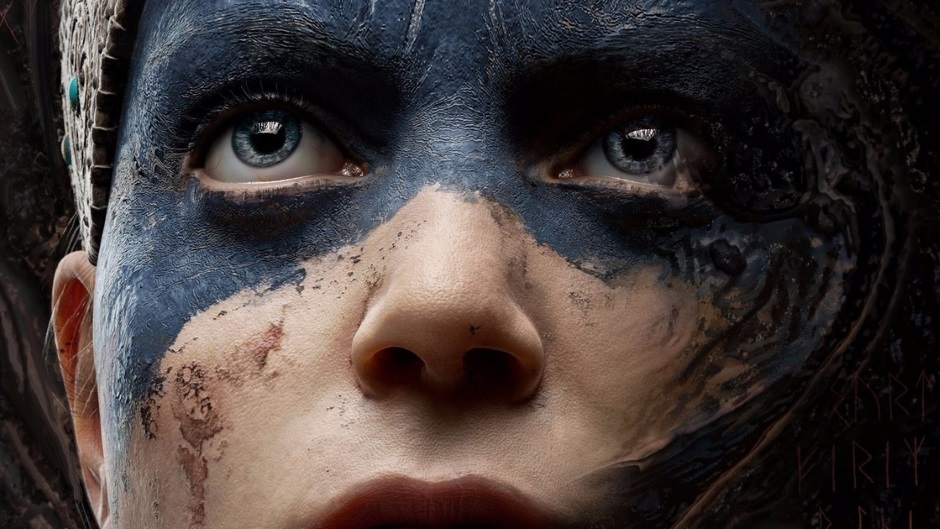 In its six- to eight-hour run time, Hellblade: Senua's Sacrifice tells a better story than some do in 100 hours, but maybe that's the point. Hellblade is a reminder that a tight, intense, heartfelt story can be more effective than a never-ending quest-a-thon. It tells the story of Senua, who ventures into the Norse underworld to save the soul of her loved one, Dillion. Along the way, the allegorical story touches on mental illness, ostracization, and grief. Yeah, it's not exactly a pick-me-up, but it's so well done, it deserves to be played by everyone.
1. Forza Horizon 4
The wild thing about Playground Games is that they've never made a game that's worse than the one before it. Forza Horizon 4 continues that upward trajectory by giving players the deepest, most satisfying "simcade" racing experience ever put to video games. With England to explore through seasons that change weekly and more challenges than one may ever be able to complete, it can feel like getting four games in one – not to mention the Lego Speed Champions expansion which is like a whole new game yet again, and will definitely speak to your inner child, or even your adult self. Lego is cool forever, right?
Game streaming services are here to stay, and they're already changing how we play games forever.